Regular price
Sale price
$31.99 USD
Unit price
per
Sale
Sold out
Looking for a fun crochet project? This crochet square basket is great! It's a fast pattern, and it's easy and fun to make. Makes perfect gifts too.

• This is not a finished product, but a kit to make one that will be shipped to you.
 Kit Includes:
- Approximately 100 yards of T-shirt yarn of your choice
- 8" Wooden square bottom for your basket
-Crochet pattern.
If you wish other colors, please send me a message with color inquiry!
This is a KIT only, not a finished product.
Kit was developed in collaboration with Hortense from Knitting with Chopsticks
All Patterns are written in standard US terms and was tested by fellow crocheters, feel free to contact me at any time if you have any problems with this pattern, I will gladly help you along the way.
This pattern can easily made within few hours. The level of skill is easy and based on well known techniques with creative people in mind.
Free crochet pattern on the blog: https://knittingwithchopsticks.com/t-shirt-yarn-basket-crochet-pattern-free/

Disclaimer: Copyright 2023. All Rights Reserved. Pattern is for personal, non-commercial use only. The original pattern is for personal use only, you cannot redistribute, transfer, translate or sell the pattern or images, in part or in whole.
Share
View full details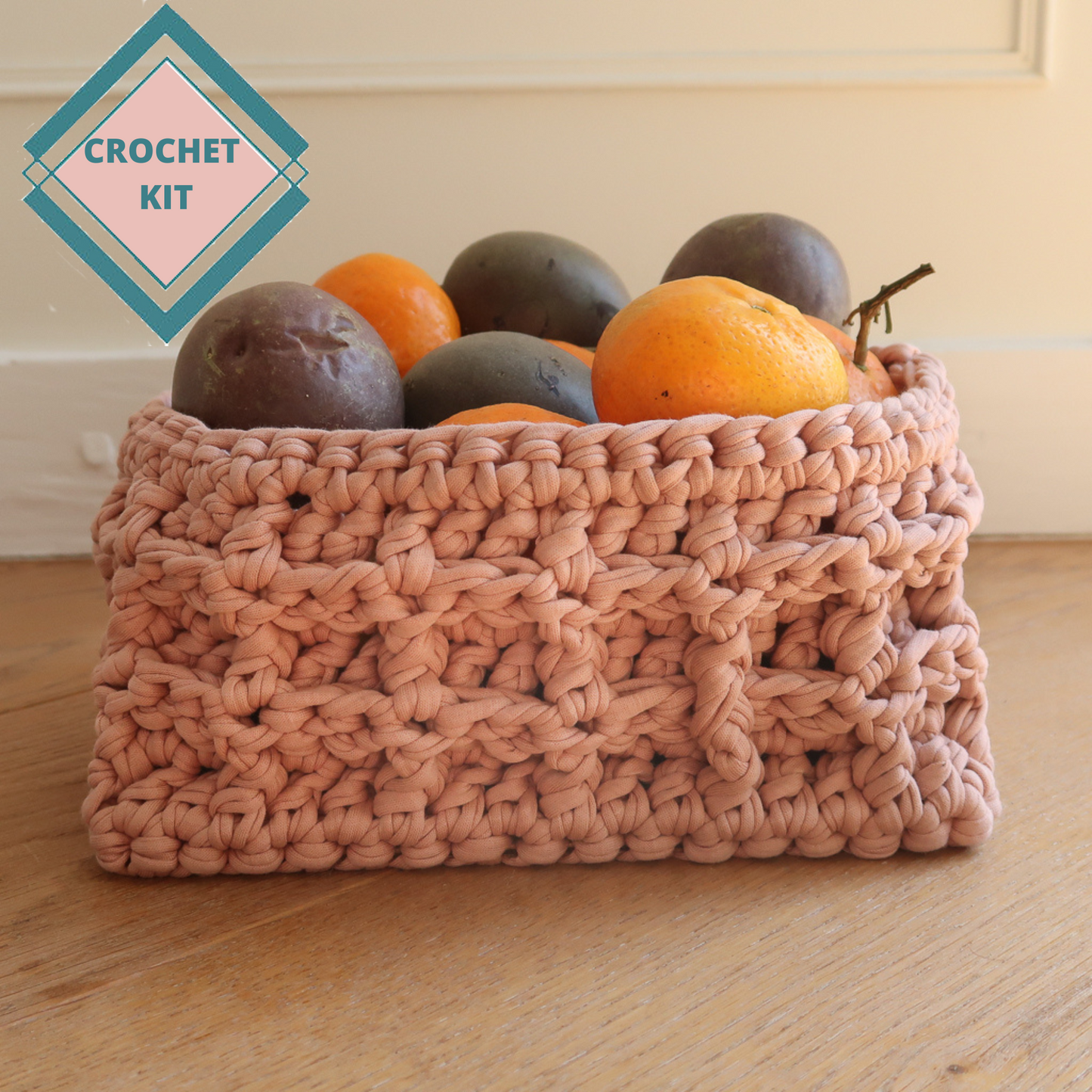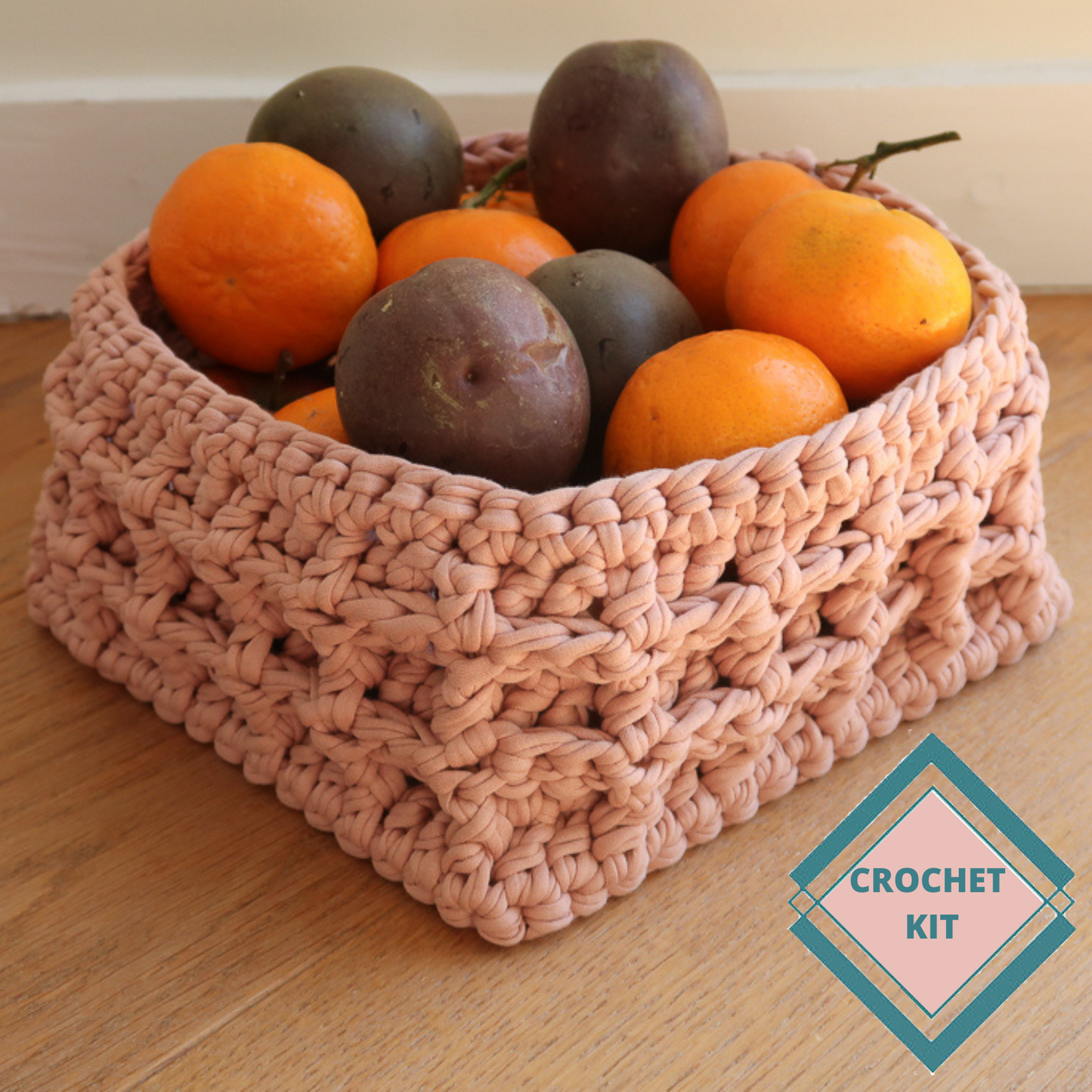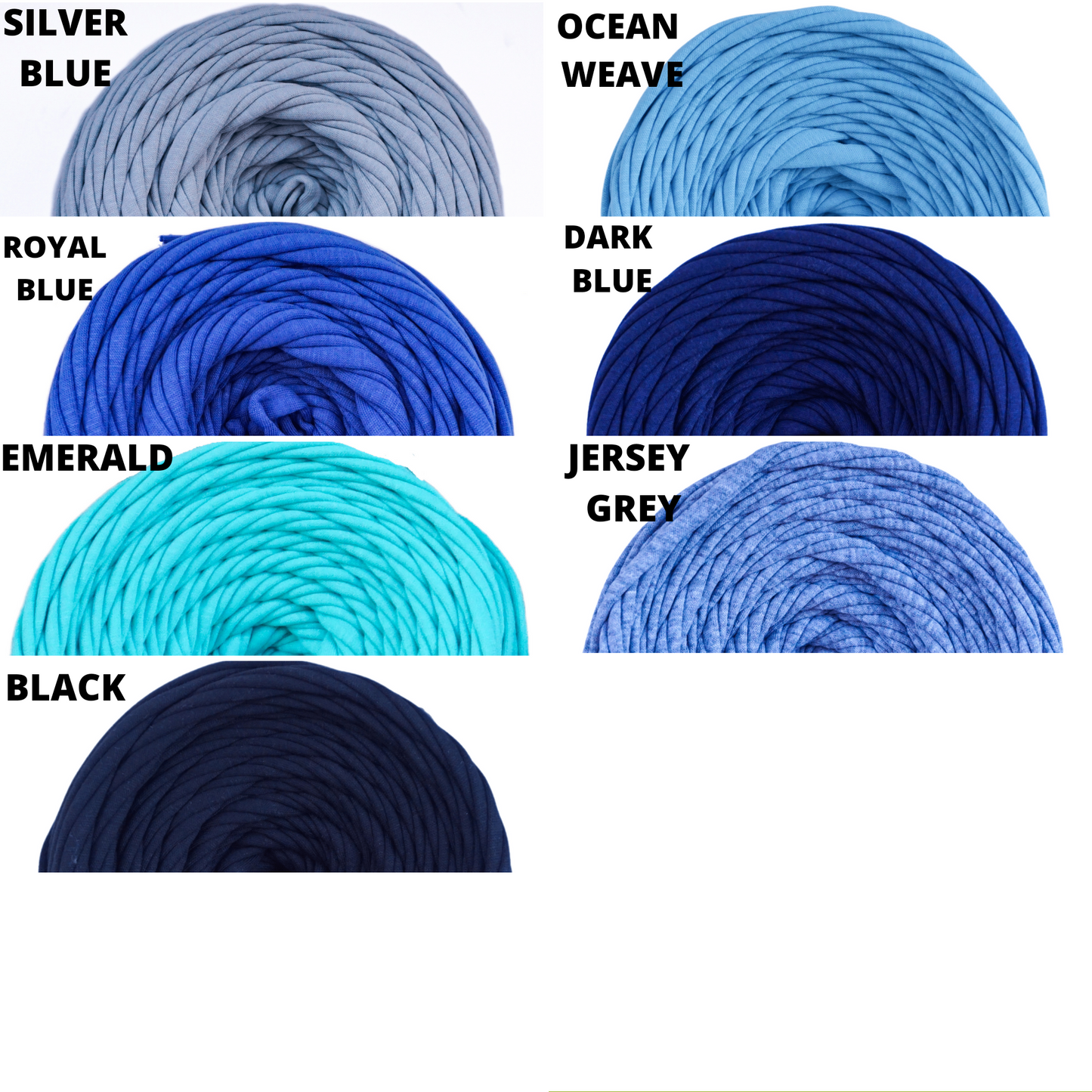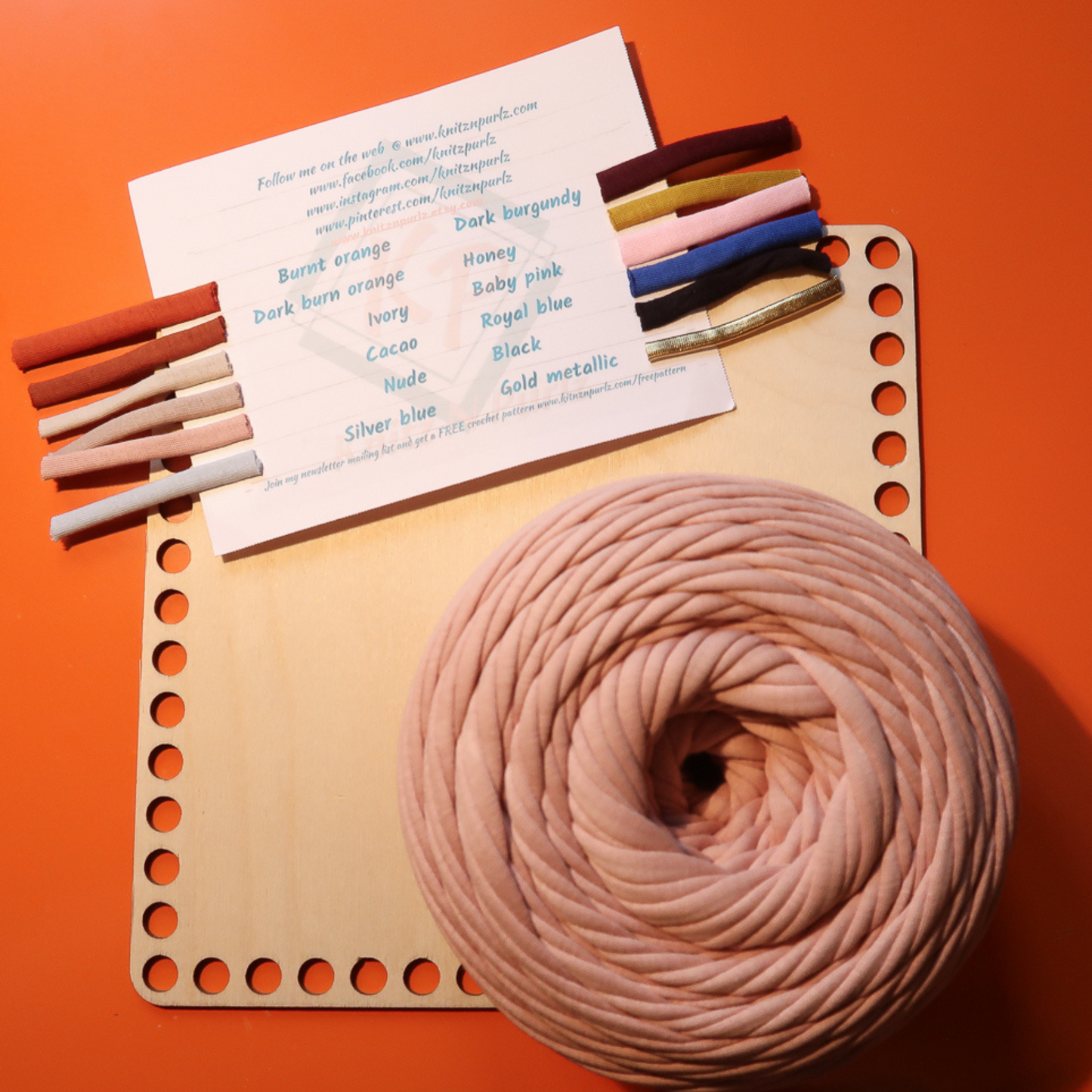 Best T-Shirt Yarn!
Oh my goodness this T-Shirt yarn is the absolute best I have ever experienced! Soft, flexible yet not too stretchy where it loses its shape, with excellent stitch definition. You simply have to give it a try! I will not buy any other T-Shirt yarn, I have found mine. Oh and the wooden base for the basket is well made, smooth with no catches on it anywhere. Irina has got it down!
A little disappointed.
I purchase this kit because I was excited to try crocheting a basket with a wooden base. First, I do love this yarn. It is very soft. The pattern was well written. However, after crocheting and ripping out and trying again, I still ran out of yarn. I do realize that everyone's tension is different, but I pull as hard as I could on the yarn to tighten the tenson, and still did not have enough yarn to finish the last row. The first time I did not have enough yarn to finish the last two rows. Other that, the basket looks nice. I will try to find a complementary yarn to finish the last row.
Crochet Square Basket Kit with wooden base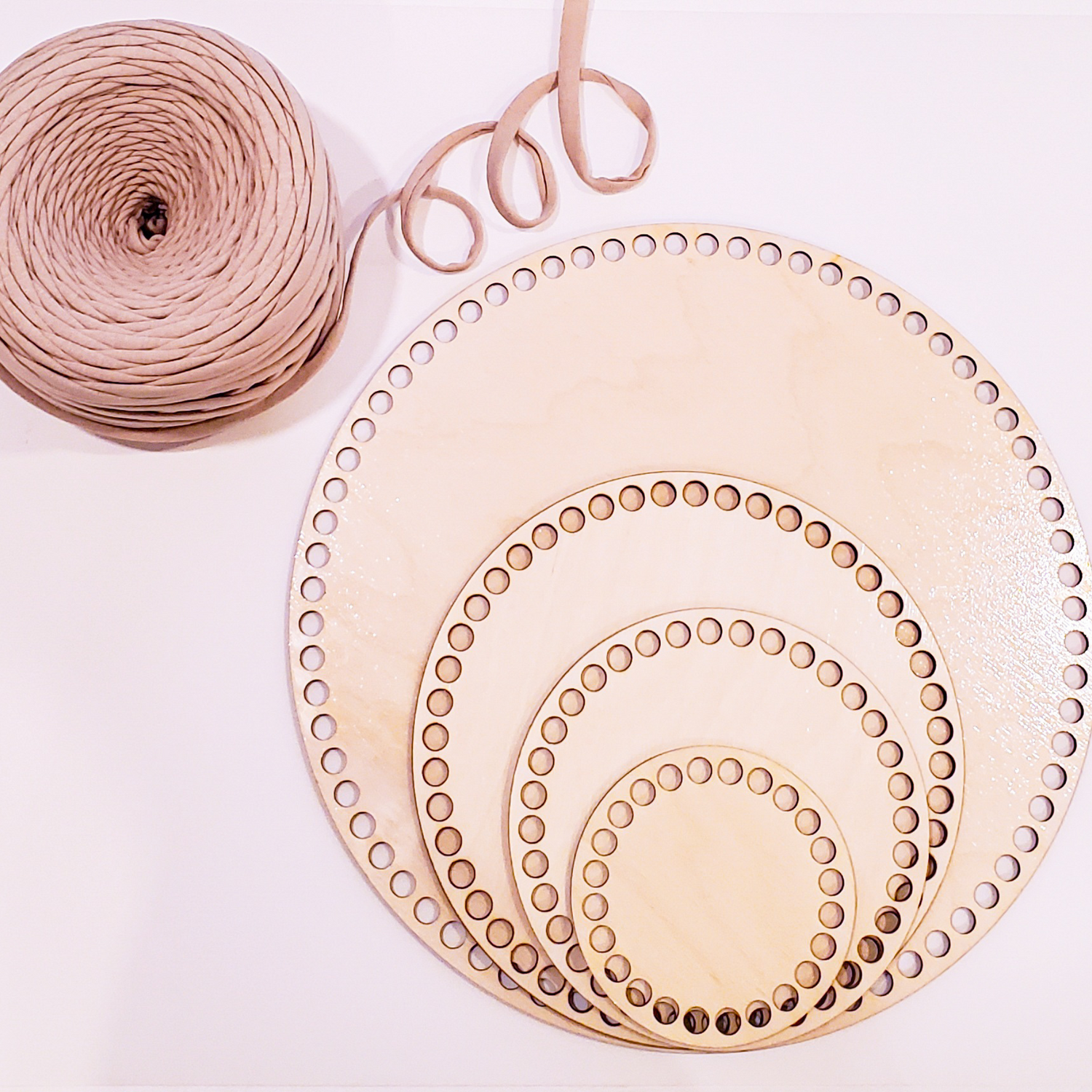 Get a Bundle
You'll adore our new bundles ! Bundles include t-shirt yarn and wooden bases which makes it fast enough for one evening project. And the best part is that you can make some really cute and trendy home decor items with these bundles.
Get Bundles
Subscribe to our news letter and receive 10% off your next order

Knitznpurlz is excited to offer a 10% discount on your next order when you subscribe to our newsletter. You'll be the first to know about new arrivals, exclusive sales, and more. Knitting and crocheting are a great way to relax and destress. So why not subscribe to our newsletter today and receive 10% off your next order? That's a deal you can't refuse.

Get 10% off on your next order

Ideas and free patterns

Love to crochet and knit? Would like to try tshirt yarn, but don't know how to start? KnitzNPurlz is your go-to source for free patterns using tshirt yarn. We have a variety of projects for you to choose from, so you can get started right away!
Our blog also has tips and tricks for working with this unique type of yarn. You'll be able to create beautiful pieces in no time at all – and they'll be one-of-a-kind, since tshirt yarn is not widely available in stores. Not only are the projects gorgeous, but they're also functional and perfect for everyday use. You'll be able to show off your skills and create something beautiful at the same time.

Free crochet and knit patterns on the blog